uQualio together with the entire eLearning industry is growing dramatically. Are you or anyone your know ready to join us on the journey by selling and promoting uQualio the best eLearning creation eLearning creation authoring software?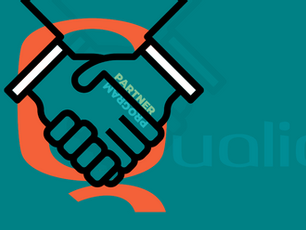 We are looking for talented Sales Partners experienced in selling Business Technologies, B2B Software, eLearning Solutions, and everything in between! Sound like you or someone you know? Read more on how you can earn a 30% recurring commission per sale here: https://www.uqualio.com/partnerprogram
Book us for a short meeting to discover more about us and our Sales Partner Programs here: https://www.uqualio.com/partnerbooking
Come and join the uQualio® family!