We release our video eLearning authoring & creation LMS software platform 1 to 3 times a week to support your business. Each release contains new features, updated features, minor improvements as well as bugfixes. The aim is to keep you working without having to think about the platform itself, but focus on your business and how uQualio supports it. Follow the releases here.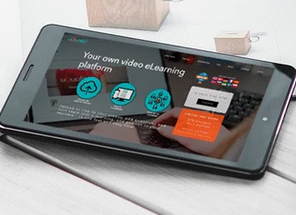 The roadmap is updated on an ongoing basis. If you have any questions, please join our monthly release webinars or contact us through support or the chat in the application. We run the 'uQualio Feature Poll', where you can voice what you like to see soon as a new or revised feature.
Features in internal test/beta test
More reports and sub-reports
Simplified admin user interface
Stripe payment gateway integration
Active development
Dynamic relations with user lists and group lists (Programs)
Dashboards across the account, channels, and courses
Reports across the account and channels
Roadmap
Multi-tenant solution with ability to distribute content between accounts
Enhanced role management to map better for distributed scenarios
Planned features
User registration, map to group list on the registration
Two-factor authentication with email and/or SMS messages
Simplified login via unique links
Simplified user creation
Zapier standard interface (Zoom, HubSpot, ...)
API rate limiting features
Email template editors
Notification templates made available for users
Backlog for future feature development
Image Library including options to lock usage to library images only
Download all videos from a content draft in one step, download all content including resources, questions, and more in one step
uQualio Feature Poll
We ask you about what you want to have first in a feature poll on each release webinar. Then we have some guidelines for what the active users want to have first.
Current features include (in prioritized order):
Improved user management (assign many users to many courses in one operation, user lists, course lists, academies)
Video transcript directly attached to your video
Upload multiple videos in one go to create new topics
Captions on videos in different languages
Chat on the course page for participants to discuss and support
Share screen with participants and record session
Users can subscribe to tags and see search results in the Directory
Easy translate of courses (texts, topics, questions)
Video editing options
Auto start a course when the user opens the course
Stop video until practice question is answered correctly
Channel URL is definable as 'nice' URLs